HOW DO I MEASURE A DOG TO CHOOSE THE CORRECT COLLAR SIZE?
Neck circumference is an important measurement for the manufacture of a classic collar.
Measure the dog's neck circumference in the centre of the neck. Use a measuring tape, pulled tightly, so that it neither strangles nor is too loose. Do not add or subtract any centimetres
The measured value corresponds to the "neck circumference" which you select when submitting your order.
The classic collar with a buckle contains 5 holes. The correctly measured neck circumference will enable the collar to be fastened in the middle hole.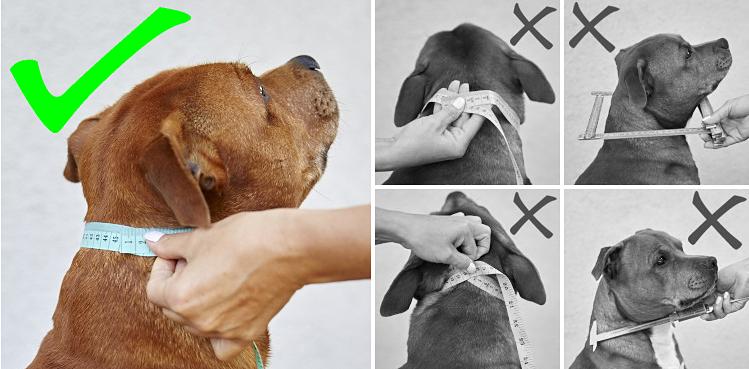 HOW DO I CHOOSE THE CORRECT LENGTH AND WIDTH OF LEAD?
A shorter, 61-cm lead is more suitable for Dog Shows.
The classic 92 or 122 cm length is best for walks.
The 180 cm or 220 cm lead is best suited for other activities, such as training and outings in the countryside.
The lead width should correspond with the collar width.
HOW DO I MEASURE THE CORRECT BRACELET SIZE?
The wrist circumference is an important measurement in the manufacture of a bracelet.
Measure the wrist circumference using a tape measure, pulled firmly, so that it is neither too tight nor too loose – and add

 

1 cm to the measurement.
The measurement (wrist circumference + 1 cm) corresponds to the "Size of the bracelet" to be chosen when submitting your order.