Get ready to adventure in style with personalised dog collars from Slade Czech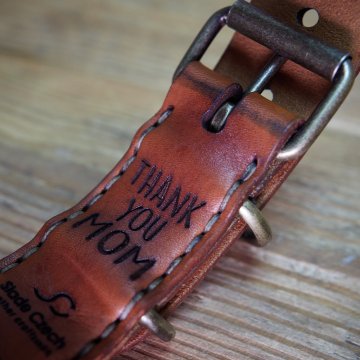 Attention, friends, here we have something for those of you who like to play as fashion icons! Now you have the option of engraving on the inside of the collar - yes, you read it right, exactly to your taste! With such a collar, you can finally express your unique style and image.
When you have your name engraved on the collar, you won't have to fight to prevent others from mistaking it for your neighbor's collar! And that's not all, if someone had the audacity to try and steal it, it would be much more difficult. That engraved name on the inside will make your collar a unique piece that a thief's eye won't easily pick.
And that's not everything! You can have not only your name but also your owner's name or even the name of your breeding station burnt onto the inside of the collar. Well, the possibilities are truly unlimited! Put in some effort and customize your collar with the right dose of personality.
So don't hesitate and embrace the challenge! Customize your own leather collar with an individually engraved text on the inside. Show the world who you are through your unmistakable and stylish collar!