The Controversial Ban on XL Bully in the UK: Justice or Discrimination?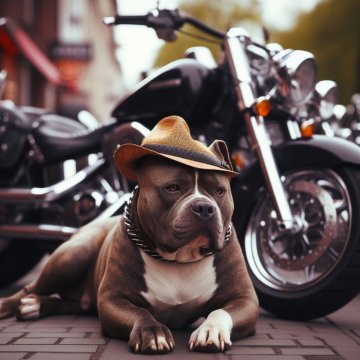 In recent years, a debate has ignited in the United Kingdom regarding the ban on a dog breed known as XL Bully. This discussion has sparked passionate reactions among opponents and proponents of this measure. While the ban aimed to protect the public, it has also raised questions about justice and possible discrimination. Read the following paragraphs to learn more about this controversial issue.
Opponents of the ban argue that the entire breed of dogs cannot be blamed for incidents that have occurred. They claim that XL Bully breeders have a responsibility for the upbringing and social integration of their dogs, and that a few incidents cannot serve as the basis for such a widespread measure. Additionally, they believe that the ban infringes on the rights of dog owners and creates an unjustifiably negative image around this breed.
Proponents of the ban argue that statistics show an increased occurrence of violent incidents associated with the XL Bully breed. They assert that public safety must be a priority and that banning this breed can reduce the risk of attacks and accidents. Another concern is that XL Bully owners may abuse the breed or behave irresponsibly, leading to negative consequences for the community.
One of the main points of criticism is the possible discrimination associated with this ban. Some argue that it is a stereotype that affects a specific breed regardless of the individual characteristics and qualities of each dog. Equality advocates emphasize that upbringing and the environment in which a dog is raised have a crucial influence on its behavior. They argue that the focus should be on educating owners and controlling breeding conditions rather than imposing collective bans.
The controversial ban on XL Bully in the UK raises many questions about justice, safety, and possible discrimination. It is clear that something needs to be done to prevent violent incidents associated with dog breeds, but the question of the ban as a whole is complex and requires a balanced approach. Future debates and decisions on this issue will likely continue, considering various perspectives and interests of stakeholders.
XL Bully
XL Bully is a designation for a specific dog breed that originated from the crossbreeding of various types of bulldogs and pit bulls. This breed is known for its large size and muscular build. The term "XL" stands for extra-large, indicating that these dogs typically have greater weight and dimensions compared to regular bulldogs or pit bulls.
It is important to emphasize that the term "XL Bully" can refer to several different variations depending on breeding practices and breeder preferences. It is not an officially recognized breed but rather a designation for subtypes of pit bulls and bulldogs with distinctive physical characteristics.
Currently, there are many discussions and controversies surrounding this type of dog, including questions related to its behavior, upbringing, and potential bans in certain areas. Some jurisdictions have implemented measures that restrict or prohibit the breeding of these dogs, while other locations may allow their breeding without restrictions.